Ok, I hate to play favorites. And honestly I can't usually choose a favorite. Favorite movie?? I don't know?! Beach or mountains?? Both?! But this line by Amy Sinibaldi could be a serious contender for favorite fabric prints. 
And with the addition of Art Gallery's Fabric Wonders pack (a fat quarter of each print), I knew I had to try it for my newest pattern, Iris. I really loved the convenience of this pack, bundled up and ready to create!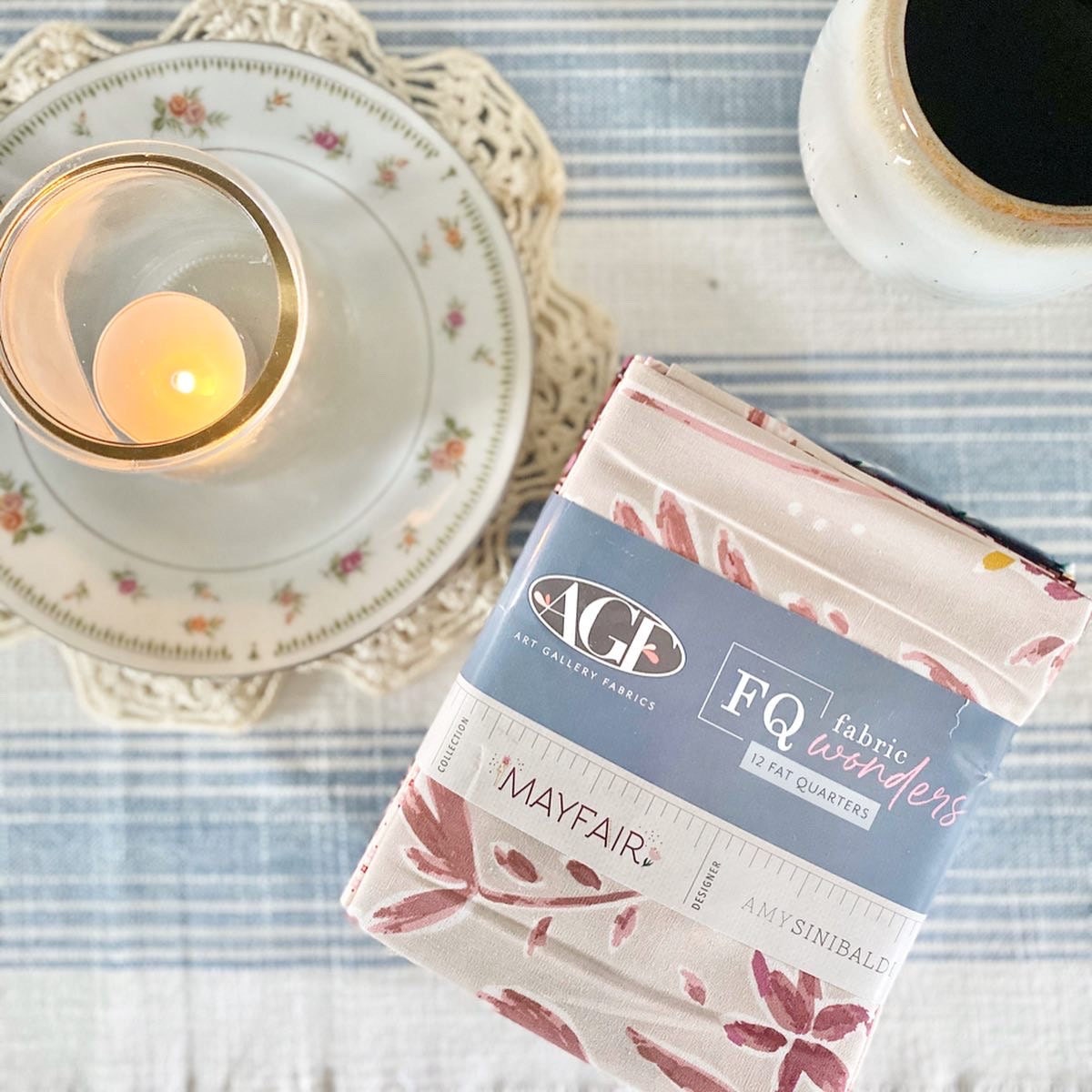 The combination of colors and sweet florals and AGF's gorgeous drape is so.good. It was such a joy to get to work with them. I actually used them in my Iris pattern as well. If you have it, you can see where I put some of these lovely prints. 
I used Art Gallery Fabric Snow for my sashing and sent it off to Debbie Thompson of Sweet Little Quilts to work her magic. The texture is so amazing on it!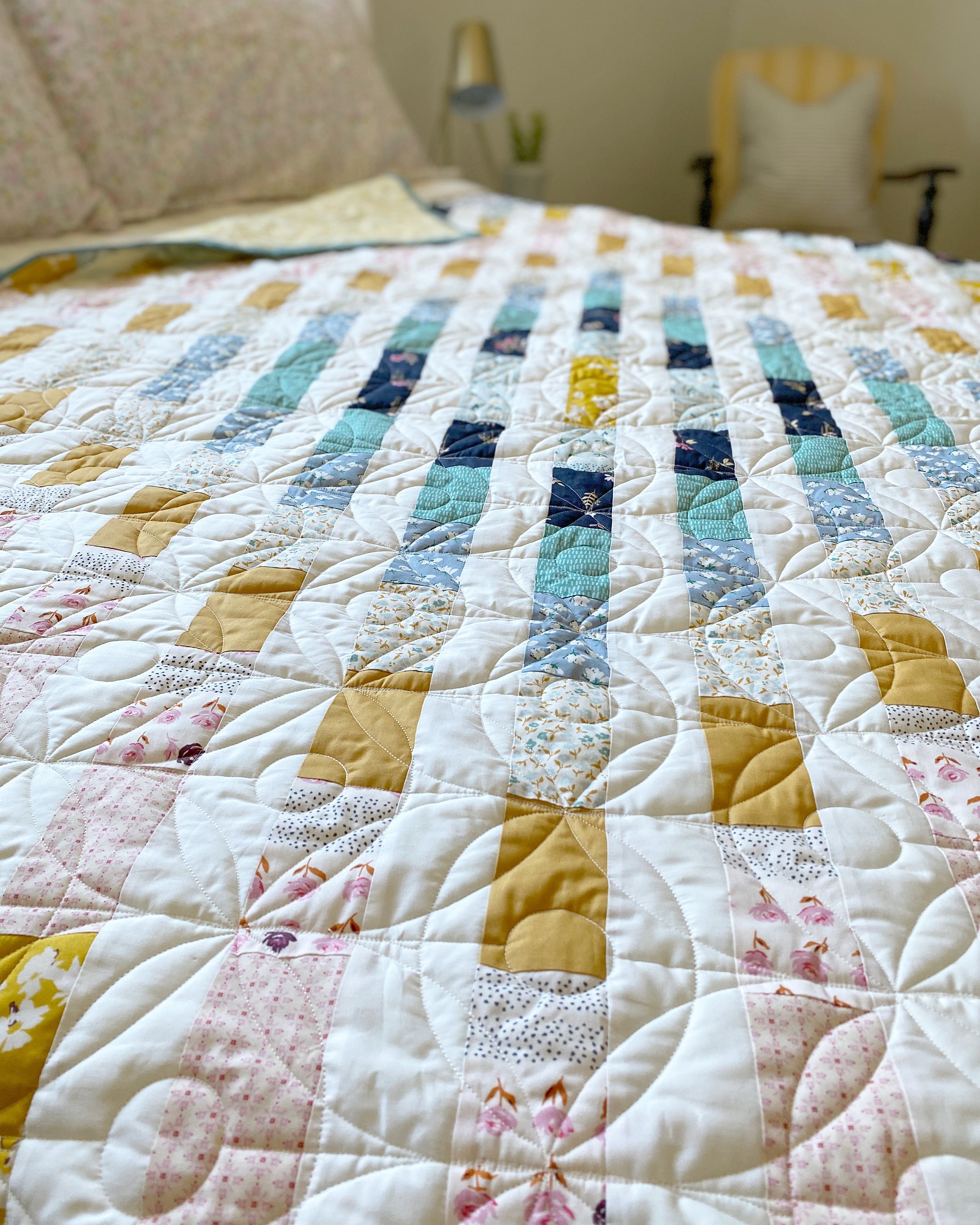 It's safe to say that many of these beautiful prints will be showing up in my quilts for years to come. They fit so well into my home and decor, which I can't honestly say about every quilt I've made. But these will definitely be repeat prints from here on out.