With everything going on right now and so many people stuck at home, many are turning to crafts to keep their hands and minds busy. And I fully support it! Quilting has been such a gift to me for the past few years. I've dabbled in it for around 15 years, but the last few I've really jumped in with both feet, and it's helped my anxiety issues immensely. There really is something to keeping our hands busy. 
If you're looking to jump into quilting, or just looking to add to your quilting supplies and materials, this post is for you. Specifically, I'll share a list of must-haves and would-be-nice to have items for the Iris Quilt Along that begins on Monday, March 30! 
Ok. First up, must-haves. I'm putting in this list items that I know our great-grandmothers probably didn't have (because they were AMAZING!), but items that will make quilting and being exact where you need to be so.much.easier. 
Must have items: 
pins
iron and ironing board
scissors
sewing machine with needle and thread
fabric!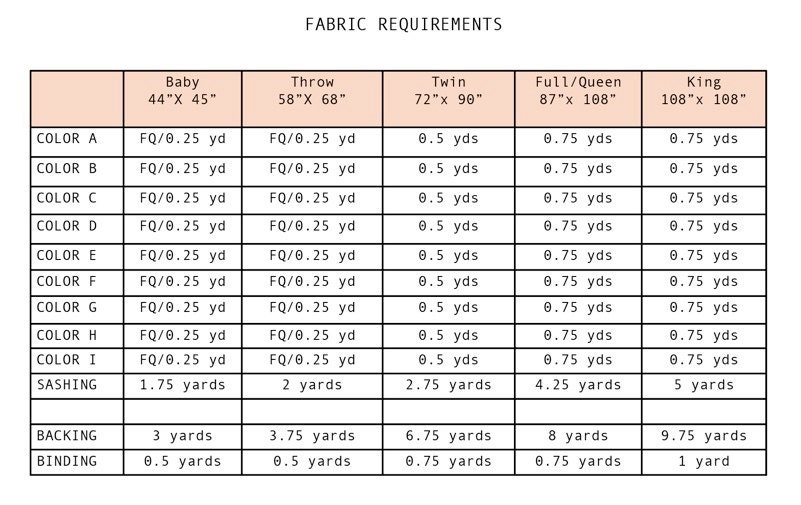 The Iris quilt is all about *straight* lines, and these items are pretty imperative to having success with it. I've made links for these, but they're just suggestions. 
Now onto the fun list. :) If you're looking to add an item or two to your arsenal, these might be good ones to start with. Again, I'm adding Amazon links, but please look into your local quilt shop (LQS) to see if they have them available! Many are still doing shipments in my area! 
Extras
Now these are absolutely extras and I don't even have all of them! The Stripology Ruler is great for cutting lots of strips, like in the Iris quilt, but a ruler can do that too! I haven't tried a wool pressing mat but hear they're amazing. And pressing is important in the Iris quilt. So these can be good gift-list items if you're not in the market to spend money right now! 
Ok! I think that's it for right now! I can't wait to get started on this Iris QAL with all of you!